Core Premium Plugins + Hosting
All The Plugins You Need To Build Your Niche Site
Marketing Automation Plugin
Build automated customer journeys

Use combinations of 18 actions and triggers to build funnels

Integrate with WordPress and other Plugins

Use timed delays to time your communication with customers

Export and share your funnels between websites
Email Marketing Plugin
Use blocks design simple and effective emails
Send email broadcasts to your list
Personalize with contact information
Edit in HTML or use the visual builder
Track link clicks and email opens
Reports & Tracking Plugin
View growth by date range
Track email opens, clicks, form impressions and submissions, Geo-location data and more
Export reports to a CSV file
Monitor funnel and email activity
View reports in easy to understand charts
Reports & Tracking Plugin
View growth by date range
Track email opens, clicks, form impressions and submissions, Geo-location data and more
Export reports to a CSV file
Monitor funnel and email activity
View reports in easy to understand charts
Preferences & compliance
Contacts can change their preferences at any time
Compliant with GDPR, CASL, and CANSPAM
Completely manage the process, no editing or modification required.
Uses your site logo by default
Optin Forms Plugin
Contacts can change their preferences at any time
Compliant with GDPR, CASL, and CANSPAM
Completely manage the process, no editing or modification required.
Uses your site logo by default
Increase Sales & Decrease Abandoned Carts with Woocommerce and our CRM Integration!
Woocommerce is a Top Tier eCommerce solution that currently powers over 30% of all eCommerce sites in the world! WOW. With over several million activations it's a powerhouse of functionality.
With Woocommmerce and our CRM integration, you will be able to make it even MORE powerful with new automation triggers that will increase sales and decrease abandoned carts.
Why use Woocommerce?
It's easy to set up and user friendly.
The dev team is a powerhouse and produce top tier code and quality products.
If you're a developer it's very developer-friendly as well.
Many different options to sell both physical and digital products.
Easy to create functional and beautiful stores quickly.
Plenty of extensions and integrations to enhance store performance and functionality.
Why use the WooCommerce and CRM Connector?
Adds 4 new funnel benchmarks to the funnel builder for enhanced automation.
New replacement codes to improve the customer return path.
Automatically convert customers into contacts.
Learn the dollar value of your emails by connecting revenue to clicks from emails.
BONUS Cart Abandonment Funnel Template, increase sales and decrease your abandonment rate with this simple pre-built & pre-written funnel.
Run automation based on 4 ecommerce events.
You can start and run automation based on a variety of criteria and different e-commerce actions.
Product Purchase
Product Added to cart
Reached Checkout
Cart Emptied
You can arrange these touch-points to create advanced cart abandonment, followup, and cross-sell funnels.
Use abandoned cart recovery to boost sales!
Recover more abandoned carts by sending targeted emails based on items in the customer's cart and by provided a cart recovery URL.
The cart can be recovered on any device, regardless of where they started the purchase.
Auto-generate coupons.
Auto-generate coupon codes to send to your list which are customer specific and can only be used once!
There is currently support for…
Flat rate discounts
Percentage discounts
WordPress SEO plugin from SEOPress for eCommerce & Niche Sites
SEOPress Main Features
WHY WE INCLUDED SEOPRESS IS THE BEST WORDPRESS SEO PLUGIN?
Save time: You can import / export your metadata from CSV files with SEOPress PRO
Save money: SEOPress PRO is available for FREE on all niche website builder account.
All in one SEO plugin: comes with all the features you need to optimize the SEO of your WordPress niche site. No need to install additional extensions to manage redirects, schemas, XML sitemaps.
Easy AND ready to use: you doesn't need to know SEO or code to use SEOPress. Most of the parameters are automatically set.
SEOPRESS MAIN FEATURES
Installation wizard to quickly setup your site
Content analysis with unlimited keywords to help you write optimized content for search engines
Mobile / Desktop Google Preview to see how your post will looks like in Google search results
Facebook & Twitter Social Preview to see how your post will looks like on social media to increase conversions
Titles (with dynamic variables: custom fields, terms taxonomie…)
Meta descriptions (with dynamic variables too)
Open Graph and Twitter Cards to improve social media sharing (Facebook, LinkedIn, Instagram, Twitter, Pinterest, WhatsApp…)
Google Knowledge Graph
Google Analytics and Matomo with downloads tracking, custom dimensions, ip anonymization, remarketing, demographics and interest reporting, cross-domain tracking…(GDPR compatibility)
Custom Canonical URL
Meta robots (noindex, nofollow, noodp, noimageindex, noarchive, nosnippet)
Build your custom XML Sitemap to improve search indexing
Image XML Sitemaps to improve search indexing for Google Images
Build your custom HTML Sitemap to enhanced navigation for visitors and improve search indexing
Link your social media accounts to your site
Redirections in post, pages, custom post types
Remove /category/ in URLs
Remove ?replytocom to avoid duplicate content
Redirect attachment pages to post parent
Redirect attachment pages to their file URL
Image SEO: Automatically set the image title / alt / caption / description
Import / Export settings from site to site.
SEOPRESS PRO: TO GO FURTHER WITH YOUR NICHE WEBSITE SEO
Import / export metadata (titles, open graph, robots…) from / to CSV file
Video XML Sitemap to improve rankings in video search results
Google Suggestions in Content Analysis to find the top 10 Google suggestions instantly. This is useful if you want to work with the long tail technique.
Google Structured Data types (schema.org):

article schema
local business schema
service schema
FAQ schema
course schema
recipe schema
software application schema
video schema
event schema
product schema
job schema
simple review schema
site navigation element schema
custom schema

Automatic Schemas with advanced conditions (AND, OR, Post types, taxonomies)
Breadcrumbs optimized with Schema.org, A11Y ready. Elementor users? Try our custom breadcrumbs widget!
Google Analytics Stats in Dashboard to quickly see your metrics without leaving your site
Google Local Business to boost your local store
Broken link checker (SEOPress BOT): scan all your links in content to find errors (eg: 404…)
WooCommerce: Product Global Identifiers type and Product Global Identifiers fields to WooCommerce metabox for product schema (barcode), disable crawling on cart page, checkout page, customer account pages, add OG Price / OG Currency for better sharing and more
Dublin Core

meta tags

Custom Breadcrumbs for single post types / term taxonomy
Google Page Speed Insights to analyse your site performances
Google Analytics Events: track external links, downloads (PDF, DOCX…), affiliate links…
Google Enhanced Ecommerce for WooCommerce: measure purchases, additions to and removals from shopping carts
Edit your robots.txt file from the admin (multisite / multidomain ready)
Google News Sitemap to get your posts on Google News
404 Monitoring: Monitor your 404 errors to improve user experience, performances and increase the crawl budget allocated by Google
Redirect 404 to homepage/custom url automatically with custom status code (301, 302, 307, 410 or 451)
Email notifications on 404
Redirect manager: create unlimited 301, 302, 307, 410 and 451 redirections. Import / export redirections to CSV or htaccess file.
Import redirections using CSV
Import redirections from Redirections plugin (via a JSON file)
Edit your htaccess file from the admin
Easily customize your RSS feeds
WOOCOMMERCE SEO (Included on all our niche website builder plans)
Price and currency meta tags to improve social sharing
XML sitemaps for products
Support for WooCommerce product images and WooCommerce image galleries for the XML sitemap
Centralized way to set noindex meta robots tags on pages like cart, checkout…
Remove WooCommerce generator meta tag in the source code
Create manual and/or automatic "product" schemas in JSON-LD to increase visibility in Google search results
WooCommerce support for our breadcrumbs
Global dynamic tags to insert in your metas titles / descriptions
Product Global Identifiers type and Product Global Identifiers fields to WooCommerce metabox for product schema (barcode)
Analytics By Google Site Kit
Site Kit is the official WordPress plugin from Google for insights about how people find and use your site. Site Kit is the one-stop solution to deploy, manage, and get insights from critical Google tools to make the site successful on the web. It provides authoritative, up-to-date insights from multiple Google products directly on the WordPress dashboard for easy access, all for free.
Why use Site Kit for WordPress?
Site Kit makes it easy to set up and configure key Google products, giving you authoritative and up-to-date advice on how to succeed on the web
What's included: Easily set up Google tools on your site and see everything in a single Dashboard inside your Niche WordPress Website. No code editing required.
BRINGING THE BEST OF GOOGLE TOOLS TO WORDPRESS
Site Kit includes powerful features that make using these Google products seamless and flexible:
Easy-to-understand stats directly on your WordPress dashboard
Official stats from multiple Google tools, all in one dashboard
Quick setup for multiple Google tools without having to edit the source code of your site
Metrics for your entire site and for individual posts
Easy-to-manage, granular permissions across WordPress and different Google products
SUPPORTED GOOGLE TOOLS
Site Kit shows key metrics and insights from different Google products:
Search Console: Understand how Google Search discovers and displays your pages in Google Search. Track how many people saw your site in Search results, and what query they used to search for your site.
Analytics: Explore how users navigate your site and track goals you've set up for your users to complete.
AdSense: Keep track of how much your site is earning you.
PageSpeed Insights: See how your pages perform compared to other real-world sites. Improve performance with actionable tips from PageSpeed Insights.
Tag Manager: Use Site Kit to easily set up Tag Manager- no code editing required. Then, manage your tags in Tag Manager.
Optimize: Use Site Kit to easily set up Optimize- no code editing required. Then, set up A/B tests in Optimize.
We included the iThemes Security Pro plugin that works 24/7 to secure your site so you can rest a little easier.
WE PREVENT WORDPRESS HACKS | WORDPRESS SECURITY BREACHES | WORDPRESS MALWARE | & MORE
We stop automated attacks
Brute force attacks refer to the trial and error method used to discover usernames and passwords to hack into a website. WordPress doesn't track any user login activity, so there isn't anything built into WordPress to protect you from a brute force attack. iThemes Security Pro works to secure and protect the most attacked part of your website, the WordPress login, by blocking these automated attacks.
We monitor for suspicious activity
iThemes Security Pro keeps track of important security events that occur on your website. These events are important to monitor to indicate if or when a security breach occurs. The information found in these records can be used to lockout bad actors, highlight an unwanted change on the site, and help to identify and patch the point of entry of a successful attack.
We strengthen user credentials
The iThemes Security Pro plugin offers several layers of user security enhancements, such as strong password requirements, two-factor authentication, and passwordless logins. These important user security measures decrease the likelihood that a privileged user account can be exploited to successfully hack into a site.
We scan for vulnerable plugins and themes to apply updates
The iThemes Security Pro Site Scanner is our way to secure and protect your WordPress website from the number one cause of all software hacks. The Site Scanner checks your site for known vulnerabilities and automatically apply a patch if one is available.
We blocks bad bots and reduces spam
The reCAPTCHA feature in iThemes Security Pro protects your site from bad bots. These bots are trying to break into your website using compromised passwords, posting spam, or even scraping your content. reCAPTCHA uses advanced risk analysis techniques to tell humans and bots apart.
We automatically take actions on your behalf to secure your site
One of the best parts of the iThemes Security plugin is the actions it will automatically take to secure your site. iThemes Security automatically locks out users, bans user agents and IP addresses, applies version updates, and more, all on your behalf.
Your knowledge is worth teaching – teach it with Sensei LMS
Share your knowledge, grow your network, and strengthen your brand by launching an online course.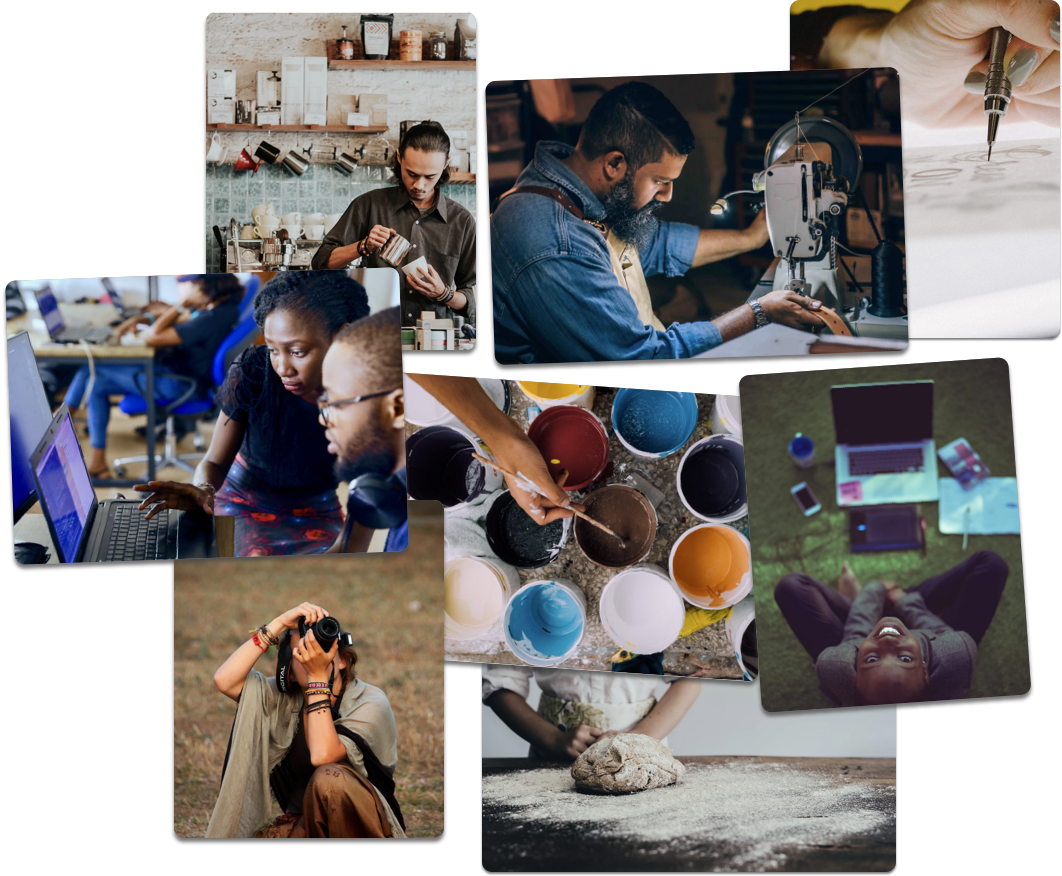 Seamless WordPress integration
Sensei LMS integrates effortlessly with your WordPress site, making it easy to create courses, lessons and quizzes.
Earn passive income
Our WooCommerce Paid Courses extension (included on all our plans) enables you to sell your courses using the most popular eCommerce platform on the web – WooCommerce.
Quizzes that assess and reinforce
Leverage the power of quizzes to strengthen your students' understanding of key concepts and evaluate their progress.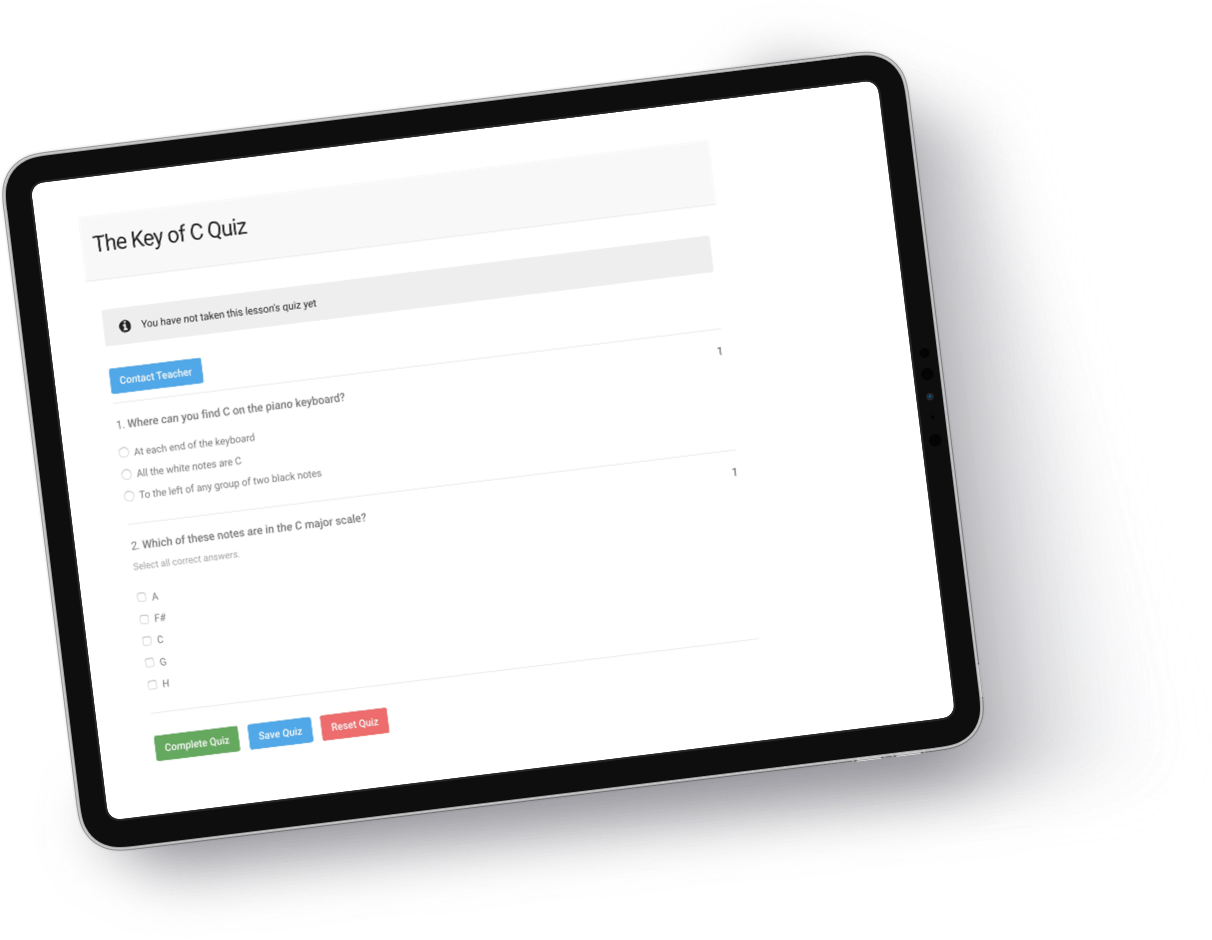 Facebook Chat Plugin – Live Chat Plugin for WordPress

The Facebook Chat Plugin is a free and easy to use tool to connect with customers on your website. With a few clicks, you can add the plugin to your website, enabling customers to message you while browsing your website. Chats started on your website can be continued in the customers' Messenger app, so you never lose connections with your customers. Even those without a Facebook Messenger account can chat with you in guest mode, so you can reach more customers than ever.
"Having an open line of communication with our customers gives them a sense of confidence from the browsing stage to final checkout," said Ryan Pamplin, CEO of BlendJet. "We noticed that customers who engage with us are three to four times more likely to checkout. With the Chat Plugin allowing us to reach more customers, we've tripled our sales since offering it as a customer engagement channel."
Key features of the Chat Plugin:
No disconnection: Using the plugin creates a long-lived thread between you and your customers in Messenger. Customers can start a chat on your website and carry on in their mobile device with the Messenger app.
Chat transcripts are automatically created in the customer's Messenger account
The familiar, modern interface of Messenger builds trust and encourages your customers to engage with you
You can use the same Inboxes on desktop and mobile that you use to manage your Facebook page messaging
You can set up hours of availability, auto replies and FAQ to serve customers when you're not available
Microsoft Clarity
Clarity is a free web analytics tool that helps you see what's working on your site and where people get stuck. With features such as session recordings and heatmaps, you'll gain a deeper understanding of how your users interact with your site, and get clear insights on how to improve your design to grow revenue and increase user retention.
Session recordings allow you to examine user behavior as it happened. You'll see where things are working smoothly and where your users drop off.
Heatmaps show you where your users clicked and scrolled, and how they moved around your site. You'll discover which parts of the page drive the most engagement and which parts get less traffic.
Insights help you make data-driven decisions to streamline your design. Zero in on relevant user sessions and root out problems like clicks that go nowhere, rage clicks, and excessive scrolling.
The metrics dashboard offers a visual overview of your site's performance, popular pages, and insights about your users, such as where they're from and which devices and browsers they use.
Privacy matters. By default, Clarity masks sensitive content such as personal user information before it's uploaded. This means no sensitive text is ever sent to our servers.
Built to grow with your business. Clarity can scale to support even the largest websites, processing more than a petabyte of data from over 100 million users per month. And it won't get in the way of your site's performance.
Stop guessing and get Clarity. Setup is easy. You can start monitoring activity in minutes.
GiveWP – Donation Plugin and Fundraising Platform
Basic Donation & Fundraising Features Included On Every Plan
Description
GiveWP is the highest-rated, most downloaded, and best-supported donation plugin for WordPress. Built from the ground up for all your fundraising needs, GiveWP provides you with a powerful donation platform optimized for online giving.
Transform the way you accept online donations. With GiveWP you can accept charitable gifts through customizable donation forms, view donation statistics and reports, manage donors, and integrate with a wide variety of third-party gateways and services.
GIVEWP'S FEATURES
GiveWP is free and yet is full of many advanced features to suit your needs. Slick donation forms, full-featured reporting, and donor management features provide you with the tools you need to accept donations and manage your donors.
Build custom donation forms in your WordPress admin
Use the multi-step donation form template or GiveWP legacy forms
GiveWP inherits your themes styles so it integrates seamlessly out of the box
Add goals, multiple giving amounts, custom amounts, terms and conditions and more with just a couple clicks
Get a complete overview of your donation activity
Control your data with exports and reports
Filter reports by date, form, and payment method.
Measure performance across multiple campaigns.
View a complete history of your donor activity
Generate tax-deductible receipts
Integrate with third-party services via our GiveWP API
Find out more:
WHO USES GIVEWP?
With more than 100,000+ active installs of GiveWP, we hear more and more success stories from nonprofit organizations using GiveWP. Causes are using GiveWP to raise millions of dollars per year. Check out some of our GiveWP Stories and Case Studies for details about their success.
WHY USE GIVEWP FOR DONATIONS?
If your nonprofit or cause depends on donations, you want to treat your donors right. Don't send them through a shopping cart or kick them off-site to a third-party platform. GiveWP streamlines the giving process by allowing your donors to complete their donations directly on your website using an easy to complete donation form. As an admin, you have the customization options and reporting and donor management features you need in order to run successful giving campaigns.
You may have struggled with other WordPress donation plugins in the past; dealing with the lack of features, documentation, and support can be a real pain. There's a better way. Now you have GiveWP and our entire team on your side.
SIMPLE AND PAIN-FREE GIVING
Our development and support team built GiveWP from day one with best practices in WordPress development and online giving in mind. GiveWP works great — the "WordPress way" so you're already familiar with the interface once you begin using it.
The strength of GiveWP lies within its optimized donation forms. When creating a form you may specify whether the form is a single or multi-level amounts. As well, you can allow donors to give a custom amount if you wish. The donation forms can then be displayed anywhere on your website using a shortcode, widget, or the single donation form page. Simply install and activate the plugin to get started.
For new users, we suggest reviewing our Getting Started Guide to get an understanding of how the plugin works. If you run into any trouble, we offer free support to help you with your issues, questions, and concerns.
If you are a GiveWP customer with an active license of any of our popular add-ons, we'd love to hear from you and support you via our Priority Support channel.
ACCEPT CREDIT CARD DONATIONS
GiveWP comes with several payment gateway options:
Works with Stripe — Our Stripe integration allows you to accept credit card donations on your website. There is a small 2% fee associated with these donations. Want no additional fees? Upgrade to our Stripe Premium add-on.
PayPal Donations — Allow worldwide donations with PayPal Donations. No additional fees applied.
Offline Donations — Enable your donors to send checks or physical donations with an offline gateway with instructions.
Test Gateway — use the Test Gateway to see exactly how your donors will walk through the donation process.
EXTEND GIVEWP WITH POWERFUL ADD-ONS. WE INCLUDE ALL THE PREMIUM ADDONS ON OUR
"Niche Expert Plan" & "Authority Site Plan"
GiveWP's goal is to "Democratize Generosity." We want to make it easy for everyone to raise funds online. The money you raise using GiveWP is yours to support your cause. Period. We have supported through the sale of premium GiveWP add-ons. Add-ons enable advanced features that enable you to extend the functionality of GiveWP.
Must-Have Add-ons for GiveWP:
Recurring Donations
Form Field Manager
Fee Recovery
Tributes
PDF Receipts
Funds & Designations
View all of GiveWP's Add-ons to discover all the ways you can further enhance and extend GiveWP.
Increase Sales
Drive eCommerce revenue growth with popups expressing scarcity, urgency, or exclusive deals. Bonus: prevent lost sales with cart abandonment popups.
Collect Leads
Grow your email list with attention-grabbing exclusive bonuses timed to display when your prospects are ready to convert.
Super Fast Loading
Convert Pro is highly optimized for speed & structured for the highest performance, having a positive effect on conversion rate.
Connect with Visitors
Engage your visitors with announcements, sale notices, or exclusive recommendations targeted to their specific behavior.
More than a Popup Builder Powered By Kadence Conversions
Kadence Conversions helps you capture attention with easy-to-build sale banners, slide-in notifications, cookie consent forms, customized modals, and more.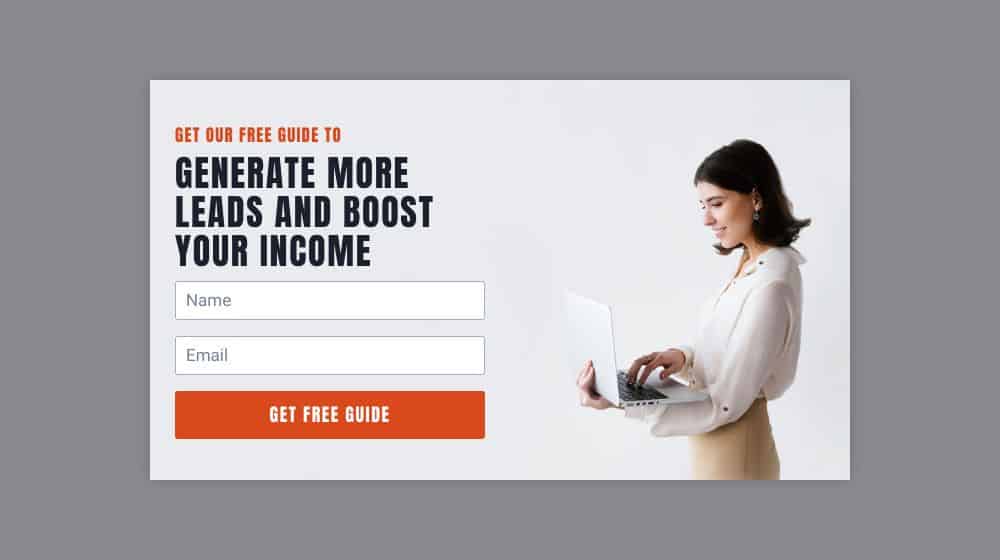 Drop-In Ready Designs
Quickly choose from a growing library of prebuilt designs for each conversion type.
Easily create your affiliate program on WordPress & Earn
Your Own Affiliate Program
Your Ministry, Christian business, or Fundraisers like to creator products and services that visitors and customers love, that's why you're here, so you want an affiliate marketing solution that works. We have included AffiliateWP is an easy-to-use, reliable WordPress plugin that gives you the affiliate marketing tools you need to grow your ministry, school, business, to become financially independent and sustainable.
Easy setup, Accurate affiliate tracking, Paypal Payouts Service, Real-time reporting, WooCommerce & Groundhogg CRM Integration, Unlimited affiliates, Affiliate coupon tracking, Easy affiliate management, Automatic affiliate creation, Manual affiliate approval, Affiliate Area, Referral link generator, Referral rate types, Easy affiliate registration, Affiliate URLs, Set cookie expiration, Simple shortcodes, Customizable emails, Export data to CSV and Payout Logs.
Yes, all of these features are included on Niche Website Builder powered by AffiliateWP!
Integrations
Third-Party Plugins & Services Included
With the Niche Website Builder Platform, you have the ability to enhance the functionality of your site by utilizing our included third-party plugins. These add-ons make taking your Builder site even further, with no hassles. And you don't have to use them if you don't want to! Activate them on and Deactivate as you need.
Easily make use of external tools that aren't native to our Platform.
Niche Website Builder Is Well Integrated